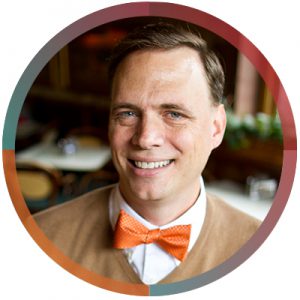 Of Counsel
Brian is an associate professor of law at Texas A&M University School of Law. Formerly an attorney and managing member of the Larson Skinner firm, he is now of counsel to the firm and assists it in providing counsel and advice to clients throughout the United States and in Canada. He has presented to numerous organizations and has published widely on various topics. Brian was named for four consecutive years to the Inman News national list of 100 most influential people in the real estate industry. He earned his Ph.D. from the University of Minnesota, his J.D. from the William Mitchell College of Law and his B.A. from the University of Wisconsin.

Professional affiliations
Admitted to practice before the Supreme Court of Minnesota; United States District Court, District of Minnesota; United States Court of Appeals for the Eighth Circuit.
Member, American Bar Association.
Section of Intellectual Property Law
2007-08 Chairman, Committee on Databases and E-Commerce
Special Committee on Copyright and the Internet
Committee on Copyright Legislation
2007-08 Member, Annual Report Board
Section of Antitrust Law, Trade, Sports, and Professional Associations Committee.
Section of Science and Technology Law.
Education
UNIVERSITY OF MINNESOTA, Minneapolis, Minnesota. PhD, Rhetoric & Scientific & Technical Communication, Minor: Cognitive Science.
WILLIAM MITCHELL COLLEGE OF LAW, Saint Paul, Minnesota
Juris Doctor, summa cum laude.
UNIVERSITY OF WISCONSIN, Madison, Wisconsin
Bachelor of Arts with distinction, Linguistics and Scandinavian Studies.
Employment history
Larson Skinner PLLC, attorneys at law. Of counsel to the firm, 2015 – present.
Larson Skinner PLLC, attorneys at law (formerly Larson/Sobotka PLLC, and law firm of Brian N. Larson), Minneapolis, Minnesota.
Attorney, managing member of the firm, 2002 – 2015.
UNIVERSITY OF MINNESOTA LAW SCHOOL, Minneapolis, Minnesota.
Adjunct instructor, 2004 – 2010, 2013-present.
REGIONAL MULTIPLE LISTING SERVICE OF MINNESOTA, INC., Saint Paul, Minnesota.
President and General Counsel, 1993 – 2002.
Languages
English (native)
Swedish (basic conversation and reading comprehension)
Portuguese (basic conversation and reading comprehension)
Spanish (rudimentary)